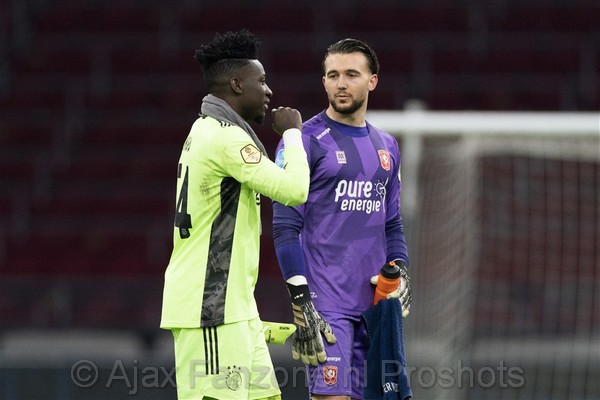 Waar Joël Drommel de afgelopen periode regelmatig in verband wordt gebracht met Ajax wordt nu ook duidelijk dat PSV belangstelling heeft voor de 24-jarige doelman van FC Twente, zo meldt Voetbal International. Het contract van Drommel loopt na dit seizoen af, al hebben de Tukkers wel een optie om de verbintenis met een jaar te verlengen. Dinsdag werd bekend dat PSV's reservekeeper Lars Unnerstall naar FC Twente gaat. De Tukkers lijken zich daarmee voor te bereiden op een afscheid van Drommel.
De eerste keer dat Drommel in verband werd gebracht met Ajax was in 2014. De doelman verkoos toen echter FC Twente boven Ajax. Voorafgaand aan het seizoen 2015-2016 zou Ajax weer een poging gewaagd hebben en een bod uitgebracht hebben.
Onlangs werd Drommel opnieuw in verband gebracht met Ajax als opvolger van Onanan. Hans Kraay JR opperde onder andere dat Drommel wel eens de opvolger van Onana zou kunnen worden. Drommel zelf voedde die geruchten ook nog door voorafgaand aan de wedstrijd Ajax-FC Twente te laten weten het heel bijzonder te vinden als hij hier (bij Ajax) zou mogen spelen.
Of Ajax al contact heeft met Drommel of dat het dat alsnog, nu PSV in beeld komt, gaat doen is niet bekend.
Afgelopen november werd Drommel bij het Nederlands elftal gehaald na blessures bij Justin Bijlow en Jasper Cillessen. Van een debuut kwam het niet  maar hij zat op de bank tijdens de wedstrijden tegen Spanje, Bosnië-Herzegovina en Polen.