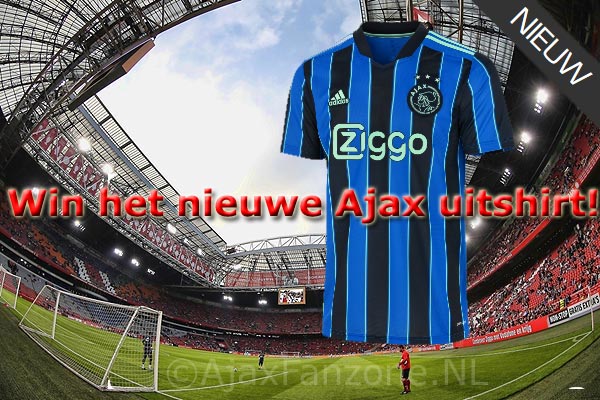 AjaxFanzone.NL organiseert in samenwerking met Dè Ajax-webstore van Nederland: Bouds-Inn.nl met grote regelmaat prijsvragen rondom wedstrijden van ons aller Ajax.  Deze keer kun je dat fantastische nieuwe Ajax-uitshirt winnen! Wat moet je daarvoor doen? Heel simpel: Geef antwoord op de volgende vraag: Uit welke wedstrijd komen onderstaande twee foto's? Als je het weet mail dan je antwoord naar prijsvraag@ajaxfanzone.nl.
Win dus voor jezelf of als verrassing voor je zoon/dochter, broertje, zusje, neefje of nichtje een van deze drie leuke artikelen! Ook onze volgers op Facebook, Instagram en Twitter kunnen uiteraard mee doen! 
Uit de goede inzendingen selecteren wij een winnaar die dat fantastische shirt krijgt thuisgestuurd, aangeboden door Bouds-inn.nl Inzenden kan tot en met disndag 25 mei a.s. Inzendingen die daarna binnen komen worden niet meer meegenomen!! Kort na de sluitingstermijn gaan we de winnaar via deze site bekend maken! Over de uitslag kan niet worden gecorrespondeerd. Deelname is wederom geheel gratis! En o ja; vergeet niet je maat van het shirt er bij te vermelden. Wel zo handig mocht jij de winnaar zijn!
LET OP: INZENDINGEN ZONDER NAAM EN ADRES DINGEN NIET MEE!!!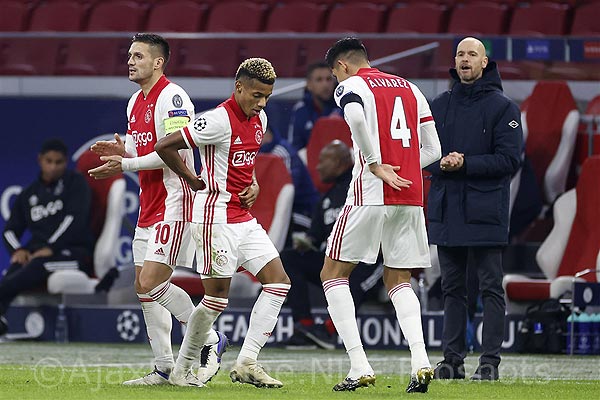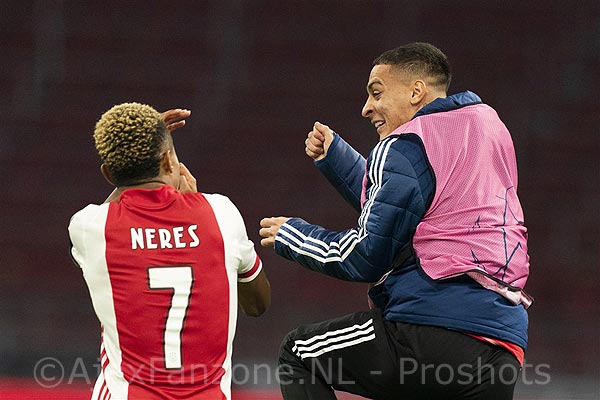 Voor al je Ajax-fanartikelen ga je naar: Bouds-Inn.nl.
LET OP: Nu de splinternieuwe Ajax collectie met 10% korting via de kortingscode ajax10