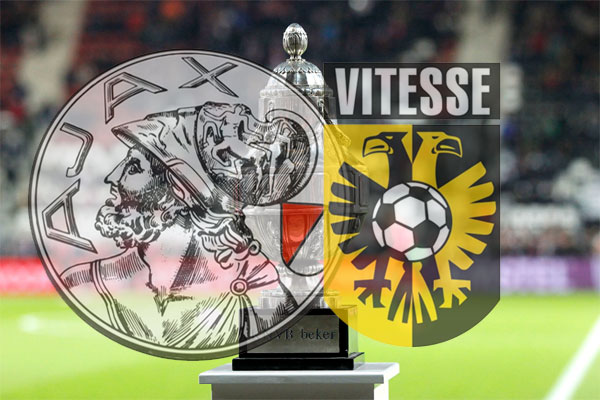 Vandaag om 18:00 uur speelt ons aller Ajax de bekerfinale tegen Vitesse. De wedstrijd wordt zonder publiek in voetbalstadion De Kuip gespeeld en wordt op digitaal basiskanaal FOX en ESPN uitgezonden. De voorbeschouwing begint om 16:00 uur.
FOX is bij vrijwel alle distributeurs – waaronder Ziggo, KPN, Canal Digitaal en T-Mobile – met het goedkoopste tv-abonnement te bekijken. De bekerfinale is tevens live en vrijwel integraal op NPO Radio 1 te volgen. Deze radiozender is in de ether via FM en DAB+ te beluisteren. Online kan wereldwijd via de app van NPO Radio 1 alsmede de radio-apps JUKE, RadioNed+ en TuneIn geluisterd worden.
Bij de bekerfinale zal er geen fysieke bekeruitreiking plaatsvinden. Vanwege de coronamaatregelen wordt de beker op een zuil op het podium gezet. De aanvoerder van de winnaar, Ajax of Vitesse, mag de beker daar dan vanaf pakken. Bij die uitreiking is dit jaar ook geen clubcoryfee betrokken. Normaalgesproken geeft een bekende oud voetballer of trainer van de winnende ploeg de beker aan de aanvoerder. KNVB directeur Eric Gudde zal nu de beker op de zuil op het podium zetten.